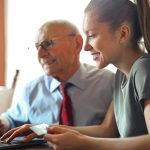 BNPL Flexibility Remains a High Demand in Global Markets
July 31, 2023
The payments landscape is changing. Consumers and businesses seek new payment methods via cryptocurrency, BNPL solutions, or sustainable payment options. This trend will only grow as the world becomes more digitalized and people move away from cash and credit cards.
The Rise of "Buy Now, Pay Later" (BNPL) Solutions
The rise of "Buy Now, Pay Later" (BNPL) solutions is another trend that will continue to grow in 2023. BNPL allows consumers to make purchases without paying the full price upfront. Consumers can make monthly payments over time and receive interest-free credit from their retailer or supplier. This payment option is convenient for businesses and customers because it allows people who don't have enough money on hand at once an opportunity to buy still what they want today while giving them more financial flexibility in the future.
Cryptocurrency Payments
Cryptocurrency is a digital currency that a central bank or government does not issue. It uses cryptography for security and anti-counterfeiting measures. A defining feature of cryptocurrencies is their decentralized nature; they are not controlled by any central authority, rendering them immune to government interference or manipulation.
Cryptocurrency payments can be easily integrated into your e-commerce site, so you can accept payments from anywhere in the world without worrying about exchange rates or fees when sending money abroad!
Subscription and Membership Models
Subscription and membership models are on the rise, and for good reason. Subscriptions allow merchants to build a relationship with their customers, which can lead to loyalty and recurring revenue. These models also enable merchants to monetize content in new ways, such as creating an exclusive membership area or offering special perks for premium memberships.
Subscription and membership models are a great way to monetize your content, but it's important to consider their differences. These models have different pros and cons, so merchants must choose the right one for their business needs.
Cross-Border Commerce
Cross-border commerce is a growing trend, and it's not just about shipping products across borders. It's also about the buying and selling process, including the customer experience (CX), payment experience, and more.
Merchant sites need to accommodate this demand by offering their customers a wide range of flexible payment options–including cross-border transactions–for merchants to remain competitive in today's digital age.
The growing trend of cross-border commerce has given rise to new challenges for merchants. Cross-border eCommerce is growing at an unprecedented rate, and it's expected to exceed $4.5 trillion by 2023, according to the U.N.'s World Trade Organization (WTO).
Inclusive Payment Options
Merchant sites should offer payment options that are accessible to all customers, including those with disabilities. These options range from those with limited mobility, vision, or hearing; to people with speech impairment or cognitive issues.
For example, if a customer has a visual impairment and can't read the screen, they might need you to provide an alternative payment method. You might be turning away potential customers if you don't offer various payment options.
Biometric Payments
Biometric payments are the future of payments, and we already see them being adopted at merchant sites. Biometric payments offer a higher level of security than traditional payment methods while being more convenient for consumers. They can be used in a variety of ways:
Fingerprint scanning – A customer places their finger on a scanner, which reads their unique fingerprint pattern and identifies them as the rightful owner of an account or card. This technology is already widely available and used by many banks worldwide.
Retina scan – A customer looks into an infrared camera that scans their retina to identify them as the rightful owner of an account or card. This technology is quite rare. Still, it is expected to grow rapidly over the next few years as more companies develop retinal scanners for smartphones and other devices such as laptops or tablets.
Social Commerce
Social commerce is the buying and selling goods and services, usually through social media platforms. Consumers use their smartphones to buy things on the go, often using their favorite apps or websites. Social commerce has become a popular way for consumers to shop online without having to leave their homes or offices–they can browse through products and services that interest them, compare prices between different vendors, then purchase without ever having to talk with anyone face-to-face.
Social Commerce has been around since at least 2010, when Facebook launched its first "buy button" feature; however, it wasn't until 2014 that we saw an increase in this trend, thanks largely due partly because mobile devices becoming more popular among younger generations who grew up using social media sites like Instagram and Snapchat which made sharing links easier than ever before.
Voice Commerce
Voice commerce is the ability to use voice technology to make purchases. It's a growing trend in the payments industry and is expected to grow rapidly over the next few years. Voice commerce makes it easier for customers to shop online using their voice rather than typing or clicking. This can be helpful for people who have disabilities or are otherwise unable to use traditional digital interfaces, as well as shoppers who prefer not to have their hands busy while browsing products online.
Customers might say something like "I'd like an iPhone 14" or even ask for something particular. The merchant system will hear this request through its microphone and process it into an order for them based on information stored within its database about what product was requested by what customer at what time under which conditions; if there are multiple options available such as color choices then they could choose which one they want via voice commands too!
Augmented Reality (A.R.) and Virtual Reality (V.R.) Payments
Augmented reality (A.R.) and virtual reality (V.R.) payments are still in the early stages. While these payment methods have a lot of potential, they still need to be widely accepted and have some security concerns.
Augmented reality (A.R.) uses your phone camera to blend computer-generated elements into your real-world view. It overlays digital images onto physical objects so you can see them as part of your surroundings. For example, if you're shopping for glasses, an A.R. app could show you how different pairs would look on your face before you buy them–no need to try them on!
Virtual reality (V.R.) replaces what's around you with computer-generated images that seem real but aren't there: You could be walking through Times Square without ever leaving home! V.R. also lets users interact with their environment using controllers or motion-tracking sensors like Microsoft Kinects; this allows gamers to play against each other across continents without leaving their living rooms!
Sustainable Payment Options
A sustainable payment option is suitable for both you and your customers. It can be a cashless payment method that allows you to accept payments from your customers quickly and efficiently while helping them save time and money and reducing their environmental impact.
Examples of sustainable payment options include:
Mobile wallets like Apple Pay, Android Pay, Samsung Pay, and Amazon Pay
Internet-based services such as Kapcharge, PayPal, or Stripe
Data Security and Privacy
Data security and privacy are a concern for merchants. The GDPR has been in effect since May 25, 2018, and merchants must be aware of the risks they face due to their handling of customer data. Merchants need to explain how they collect, use, share and store customer information so that customers feel comfortable doing business with them.
There are many steps you can take as a merchant to protect your customers' data:
Understand what data you collect from them (for example, name, phone, or email address)
Know why you're collecting this information (what is the purpose?)
How will it be used? Will it stay with me or be shared with third parties like partners/vendors with access rights set up under contract agreements?
When collecting customer data, you must be transparent about your actions. If a customer has any questions or concerns about how their data is being used, ensure you have an easily accessible FAQ section on your website where people can find answers to their questions.
In conclusion, we are beginning to transition to a more flexible and inclusive payment landscape. While there are still challenges ahead, the adoption of new payment methods will continue to grow as consumers demand greater control over their finances and merchants look for ways to offer this convenience.