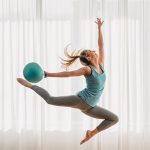 Unleashing Merchant Sites: Embracing Flexible Payments
August 3, 2023
In the ever-evolving financial services landscape, the synergy between traditional tribal lending practices and cutting-edge payment technology is forging a pathway toward unprecedented opportunities. Tribal lending, deeply rooted in the cultural fabric of Native American communities, has found a powerful ally in innovative payment solutions. This dynamic partnership reshapes the financial services sector and creates a win-win situation for lenders and borrowers.
The Model of Tribal Lending
Tribal lending has been integral to Native American communities for a long time, providing financial support within close-knit societies. Historically, tribes would provide financial assistance to community members, fostering a sense of solidarity and mutual support. Today, this tradition has evolved, with many tribes engaging in modern lending practices to meet the financial needs of their members and others.
Embracing Technological Advancements
As the financial landscape digitizes, tribal lending institutions recognize the need to embrace cutting-edge payment technology to remain competitive and efficient. Technology integration allows these institutions to streamline operations, enhance customer experiences, and extend their reach beyond traditional boundaries.
Benefits of Cutting-Edge Payment Technology for Tribal Lending
Improved Efficiency:

Automated Processes
Embracing cutting-edge payment technology allows tribal lenders to automate various operations. These processes can be streamlined, from loan application processing to approval and repayment, reducing manual workloads and operational costs.

Faster Transactions
Advanced payment technology enables faster and more efficient transactions. This benefits the lending institutions in terms of quicker turnover and enhances the overall experience for borrowers who can access funds promptly when needed.


Enhanced Customer Experience:

User-Friendly Interfaces
Integrating modern payment solutions often involves creating user-friendly interfaces and mobile applications. This enhances accessibility for borrowers, allowing them to navigate services easily and empowering them to manage their finances more effectively.

Personalized Services
The use of technology enables tribal lending institutions to offer personalized services. This includes tailored repayment plans, financial counseling, and other services that address the specific needs of individual borrowers, fostering a positive and empowering customer experience.


Risk Mitigation:

Advanced Data Analytics
Today's innovative payment technology incorporates advanced data analytics tools. These tools help assess the creditworthiness of borrowers more accurately, minimizing the risk of defaults and ensuring that loans are extended to those who can manage them responsibly.

Real-Time Monitoring
Real-time monitoring of transactions allows for early detection of potential issues. Whether it's identifying signs of financial distress or patterns indicative of fraudulent activity, this proactive approach to risk management helps safeguard the interests of lenders and borrowers.


Expanded Reach:

Online Platforms
Integration with online platforms and digital payment solutions breaks down geographical barriers. Tribal lenders can extend their reach beyond traditional boundaries, serving tribal members and others who may reside in remote or underserved areas.

Financial Inclusion
The expanded reach facilitated by technology promotes financial inclusion. Individuals with limited access to traditional banking services can now benefit from the financial support of tribal lending institutions, promoting economic empowerment within the community.


Compliance and Security:

Regulatory Adherence
By integrating with secure and compliant payment systems, lenders demonstrate their commitment to regulatory standards. This ensures their operations meet legal requirements, fostering trust and confidence among borrowers and regulators.

Cybersecurity Measures
Robust cybersecurity measures protect the sensitive financial information of both lenders and borrowers. This includes encryption protocols, secure authentication processes, and regular security audits, ensuring a secure and trustworthy financial ecosystem for all parties involved.
In conclusion, the synergy between tribal lending and cutting-edge payment technology is transformative in the financial services landscape. By addressing efficiency, customer experience, risk management, expanded reach, and compliance, this partnership not only modernizes tribal lending practices but also ensures their continued relevance and positive impact within Native American communities. As these institutions leverage the benefits of technology, they are not just embracing change but actively shaping a future where financial services are more inclusive, efficient, and culturally aligned with the traditions of the communities they serve.