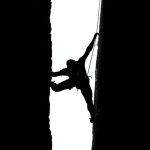 Most Common Payment Processing Challenges – How to Overcome Them?
July 10, 2023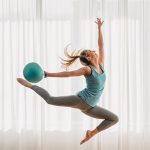 Unleashing Merchant Sites: Embracing Flexible Payments
August 3, 2023
Plenty of financial services providers will offer you the chance to buy now and pay later. But what if you want more than just that? What if you want to ensure your customers can buy whatever they like, when they like, with no fuss and no hassle? That's where BNPL software comes in. Buy Now Pay Later (BNPL) technology has been around for years, but its popularity is growing thanks to new products being launched with this payment option built in. Many consumers now demand that their retailers offer this service as standard – let's look at how it works.
Flexible Payment Options
You may have noticed a trend: consumers increasingly seek flexible payment options. BNPL is an attractive option for consumers, who can purchase now and pay later. In fact, according to a recent study by the Federal Reserve Bank of New York, more than half of Americans have used some form of BNPL–and usage has grown significantly over time.
Millennials and Gen Z are the main drivers of BNPL growth, but all age groups use it to some extent. The main reasons for using BNPL include:
Payment flexibility – allows consumers to defer payment until they can afford it.
Convenience – enables users to manage their finances and cash flow.
Security – provides protection against fraud.
In-depth Analysis of the Global BNPL Market
Historically, BNPL has been a popular payment option in the United States, Canada, and Europe. Now, it's also growing in popularity in Asia and Africa. This trend is expected to continue over the next five years as more consumers become aware of how convenient it is to make recurring payments on their favorite products without worrying about financing them upfront.
Asia and Africa, in particular, present vast untapped markets for BNPL providers. These regions have seen significant economic growth and a rise in disposable income, leading to an increased demand for consumer goods. As people in these regions embrace e-commerce and online shopping, BNPL presents an ideal solution for converting potential customers into actual buyers. By offering the flexibility of BNPL, retailers and e-commerce platforms can cater to consumers' preferences in these regions and drive higher sales.
New Opportunities for BNPL Providers
BNPL is a growing market, not just millennials taking advantage of the flexibility. The number of BNPL users globally has increased by more than 50% over the past year and now accounts for nearly $200 billion in total spending.
The growth of BNPL is more comprehensive than in specific demographics or regions. While millennials are a key demographic driving this growth, data from FICO reveals that older consumers are also becoming increasingly interested in BNPL as an alternative to credit cards or other forms of unsecured borrowing. This is particularly true among those who don't have access to traditional bank loans due to low incomes or poor credit scores.
Furthermore, the appeal of BNPL extends beyond individual consumers. Merchants and retailers are also recognizing the advantages of offering BNPL options. By integrating BNPL into their checkout processes, retailers can increase conversion rates and customer satisfaction. Customers are more likely to complete their purchases when they have the flexibility to spread payments over time rather than facing a lump sum upfront. As a result, BNPL helps reduce cart abandonment and boost overall sales.
The BNPL Software Market is Growing Strongly
The BNPL software market is expected to grow to $7.4 billion by the end of 2023 at a Compound Annual Growth Rate (CAGR) of 24%. The increasing demand for BNPL services across the globe drives this rapid growth.
Various factors contribute to the growing popularity of BNPL software:
Advancements in technology: With the continuous evolution of digital payment solutions, BNPL providers can offer smoother, more secure, and user-friendly experiences. Enhanced security measures, seamless integrations with e-commerce platforms, and mobile-first applications contribute to the appeal of BNPL among consumers.
Partnerships with retailers: BNPL providers are forming strategic partnerships with retailers to expand their reach and visibility. By collaborating with popular merchants, BNPL companies can attract a broader customer base and drive the adoption of their services.
Shifting consumer behavior: The rise of e-commerce and the growing preference for online shopping have propelled the adoption of BNPL solutions. As consumers become more comfortable with digital transactions, they are increasingly open to trying alternative payment methods like BNPL.
Rise of financial technology: The surge in fintech companies has brought innovation to the payment industry. These fintech players are disrupting traditional financial services, and BNPL is one of the products reaping the benefits of this disruption.
In conclusion, the demand for buy now, pay later (BNPL) flexibility is soaring in global markets. Consumers of all ages seek payment options that offer convenience, security, and deferred payment. BNPL's popularity among millennials, Gen Z, and older consumers drives its growth, and the BNPL software market is expected to reach higher levels in the coming years.
As retailers embrace BNPL, it continues revolutionizing how people shop and pay, promising a bright future for this flexible payment solution. The ability to attract customers with flexible payment options and reduce cart abandonment rates makes BNPL an essential tool for businesses looking to thrive in the digital age.
While the current numbers and growth projections are promising, the financial industry's landscape is constantly changing. BNPL providers must adapt to evolving consumer preferences and technological advancements to maintain their position in the market. As the competition intensifies, we can expect more innovations in the BNPL space, ultimately benefiting consumers and merchants alike. Whether you are a millennial, a Gen Z individual, or an older consumer, the chances are that you have either used or will use BNPL in the future. With its increasing popularity, BNPL is here to stay, reshaping the way we buy and pay for goods and services.