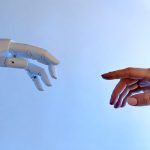 How AI Is Changing the Payment Industry?
June 12, 2023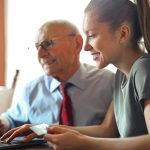 BNPL Flexibility Remains a High Demand in Global Markets
July 31, 2023
Payment processing is an essential part of any online business, but it also comes with challenges that can affect your bottom line and customer satisfaction. This article will discuss five of the most common payment processing challenges and how you can overcome them.
Challenge 1: High transaction fees
One of the biggest challenges of payment processing is the high transaction fees that many payment processors charge. These fees are usually a percentage of each transaction, which can add up quickly and reduce your profit margin. For example, if you sell a product for $100 and your payment processor charges 3% per transaction, you will lose $3 for every sale.
How to overcome it: The best way to overcome this challenge is to compare different payment processors and choose one that offers low or flat fees or negotiate a better rate with your current provider. You can also look for payment processors that offer discounts or incentives for high-volume transactions or have no hidden fees or charges. Additionally, you can optimize your checkout process to reduce cart abandonment and increase conversions, boosting your revenue and offset the transaction fees.
Challenge 2: Fraud and Chargebacks
Another common challenge of payment processing is fraud and chargebacks. Fraudulent transactions and chargebacks can result in lost revenue, penalties, and damage to your reputation. Fraud occurs when someone uses stolen or fake credit card information to purchase on your website. Chargebacks occur when a customer disputes a transaction and requests a refund from their bank or card issuer. Both fraud and chargebacks can cost you money and time, as well as increase your risk of losing your merchant account.
How to overcome it: The best way to overcome this challenge is to implement fraud prevention measures such as encryption, tokenization, verification, and fraud detection tools. Encryption and tokenization protect credit card data from being intercepted or stolen by hackers. Verification and fraud detection tools verify the cardholder's identity and flag any suspicious or unusual transactions. You can also follow the best practices for handling disputes and refunds, such as providing clear and accurate product descriptions, shipping information, and contact details and offering flexible return policies and customer support. Furthermore, you can communicate clearly with your customers and inform them of their purchase details, confirmation emails, and receipts, reducing the chances of them filing a chargeback due to confusion or dissatisfaction.
Challenge 3: Compliance and security
The third common challenge of payment processing is compliance and security. Payment processing involves sensitive data that must be protected from hackers and breaches and comply with various regulations and standards such as PCI DSS, GDPR, and PSD2. PCI DSS stands for Payment Card Industry Data Security Standard, a set of rules governing how credit card data should be stored, processed, and transmitted. GDPR stands for General Data Protection Regulation, a law regulating how EU citizens' personal data should be collected, used, and protected. PSD2 stands for Payment Services Directive 2, which is a directive that aims to increase competition, innovation, and security in the payment industry by allowing third-party providers to access bank accounts and offer payment services.
How to overcome it: The best way to overcome this challenge is to use a payment processor that is compliant and secure and that offers features such as tokenization, encryption, authentication, and data masking. Tokenization replaces the credit card data with a random string of characters that is useless to hackers. Encryption scrambles the credit card data so only authorized parties can read it. Authentication verifies the user's identity before allowing access to the payment system. Data masking hides sensitive data from unauthorized viewers or users. You can also educate yourself and your staff on the latest compliance and security requirements and best practices and update your policies and procedures accordingly.
Challenge 4: Integration and compatibility
Payment processing should be seamless and easy for you and your customers, which means it should integrate well with your website, app, CRM, accounting software, and other systems. However, not all payment processors offer the same level of integration and compatibility, and some may require complex or costly development work to make them work with your existing systems.
How to overcome it: Choose a payment processor that offers flexible and customizable integration options, such as APIs, SDKs, plugins, or hosted payment pages. These options allow you to integrate payment processing into your website or app in a way that suits your business needs and preferences. Also, test your integration thoroughly and regularly to ensure it works smoothly and reliably. You don't want to lose customers or revenue due to technical glitches or errors in your payment process.
Challenge 5: Customer experience
Payment processing is a key part of the customer journey, and it can make or break their satisfaction and loyalty. Customers expect fast, convenient, secure, and user-friendly payment options that suit their preferences and needs. However, some payment processors may need to offer the features or functionality that customers demand or appreciate, such as multiple payment methods, mobile-friendly design, instant confirmation, etc.
How to overcome it: Offer multiple payment methods, such as credit cards, debit cards, digital wallets, bank transfers, etc. This way, you can cater to different customer segments and preferences and increase conversion rates. Also, optimize your payment page design, speed, usability, and accessibility. Ensure your payment page is responsive, clear, simple, and consistent with your brand identity. Moreover, provide customer support and feedback channels to address any issues or questions arising during or after the payment process. This way, you can build customer trust and loyalty and encourage repeat purchases.
In conclusion, payment processing is a complex and dynamic process that requires careful planning and management. By choosing the right payment service provider, implementing fraud prevention measures, complying with security standards, integrating your payment system with your website and other platforms, and providing a seamless and convenient customer experience, you can overcome the most common payment processing challenges and grow your online business. We hope this article has given you valuable insights and tips on optimizing your payment processing strategy.
Kapcharge's team of payment processing experts oversees our platform that revolutionizes online payment processing for all merchant types by allowing electronic transactions to occur securely, streamlining the submission and reporting of financial transactions.
Our staff is always happy to help our customers find a solution that fits their budget and needs – contact us today!