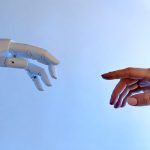 How AI Is Changing the Payment Industry?
June 12, 2023
The digital transformation of retail has been underway for some time, but it's now at a crossroads. While more consumers are shopping online than ever, and e-commerce sales have been growing steadily for years, the growth rate has slowed in recent months. According to a report by Forrester Research and TD Ameritrade, online sales grew nearly 10% in 2018 but only increased 7% year-over-year in the first quarter of 2019—the slowest growth rate since 2013. And while many brands have invested heavily in building their digital presence with websites and apps across multiple channels, they may end up paying a steep price if they neglect one key channel: payments.
The Banking Industry vs. Alternative Payment Methods
The banking industry is not a monolithic entity. In fact, it's made up of many different players, including banks and credit card companies. And because alternative payment methods are becoming more popular and ubiquitous in our daily lives, they face competition from these new payment providers.
The big issue for banks is that they have to adapt to the rise in popularity of alternative payments and find ways to keep their customers interested in using their services as well as capturing new ones. In some cases, this means partnering with other players within their sector, such as Google or Apple — both of which provide electronic payment options on Android smartphones via Google Pay or Apple Pay respectively — while others opt for creating their own services which allow people who don't have bank accounts (or prefer not having one) make peer-to-peer payments via mobile apps on any smartphone regardless if it's an iPhone or Android device respectively; these two companies are excellent examples because despite being relatively small compared.
Alternative Payment Methods for DTC Brands to Consider
Buy Now Pay Later (BNPL).
Stored Value Digital Wallets.
Alternative Credit Channels.
Mobile Banking.
New Digital Payment Methods.
The Future of Financing
Buy Now Pay Later (BNPL)
Buy Now Pay Later (BNPL) is an alternative credit option that allows customers to purchase goods and services on a flexible payment schedule.
BNPL is a new way of paying for things without having the money now – whether that's buying an item as part of your weekly shop or splashing out on designer clothes from a new collection launch. It means you can spend more than you can afford at once in exchange for paying interest on what you owe over time – similar to how credit cards work with their annual percentage rates (APRs). In the past, if you wanted to buy something online and couldn't afford it upfront, you would have had to wait until your next payday or arrange for an overdraft.
The idea behind this kind of finance is that so many people want access to credit but need higher scores or previous borrowing history at traditional banks (those with high ABI scores) that they struggle when applying for regular bank loans or mortgages, etc.
Stored Value Digital Wallets
An SVDW is a digital wallet that allows users to store and access funds online. Businesses can use these wallets for any number of purposes, but they are most commonly associated with loyalty programs and gift cards.
For example, when you sign up for a coffee shop's rewards program, you may get an email offering you a free drink if you use your SVDW at the cashier counter. The same thing happens when you buy a gift card: You're given information on how to redeem it online rather than receiving it as physical plastic (or sometimes paper). This convenience factor makes it easier for customers who don't want or need another piece of plastic in their wallet.
The Takeaway for DTC Brands
If you are a DTC brand, the takeaway is that alternative payment methods can help you reach new customers, increase customer loyalty and conversion rates, and target new geographic and age segments. With all these benefits, it makes sense to consider alternative payment methods for your DTC business.
Conclusion
DTC brands have been able to use alternative payment methods for years, and there are many more ways to accept payments for your business. If you're looking for a way to expand your customer base, then consider accepting digital wallets and stored value cards. These options offer convenience without compromising security or privacy concerns!
Kapcharge's team of payment processing experts oversees its gateway platform. The platform's innovative transactional processing capabilities allow electronic transactions to occur securely, streamlining the submission and reporting of financial transactions. It revolutionizes online payment processing for all merchants.
We work with you to ensure that your merchant application complies with the underwriting guidelines of our banking partners. We are always happy to help our customers find the perfect solution that will work with their budget and needs – contact us today!