Experience rapid money transfers with Kapcharge and Visa Direct's Push to Card Payments, enabling instant funds movement.
Send funds instantly to any Visa card holder. Effortlessly transfer funds in real-time to any Visa bank account worldwide.
Kapcharge seamlessly integrates with Visa Network and Visa Direct payment solutions through our advanced API technology and Payment Portal.
Consult with a dedicated Product Specialist

A Network of Global Reach via Integrated Rails
With support for various use cases and channels, Visa Direct reaches accounts in more than 200 countries and territories globally.
Typical Scenarios of Use Cases
Generate payment experiences that are faster, simpler, and more interconnected.
With a single API,

developers can effortlessly incorporate the necessary code to enable Visa Direct transactions.
Kapcharge API simplifies the process by establishing personalized connections between bank and client accounts. It also implements secure protocols to safeguard these connections and ensures compliance with regulations.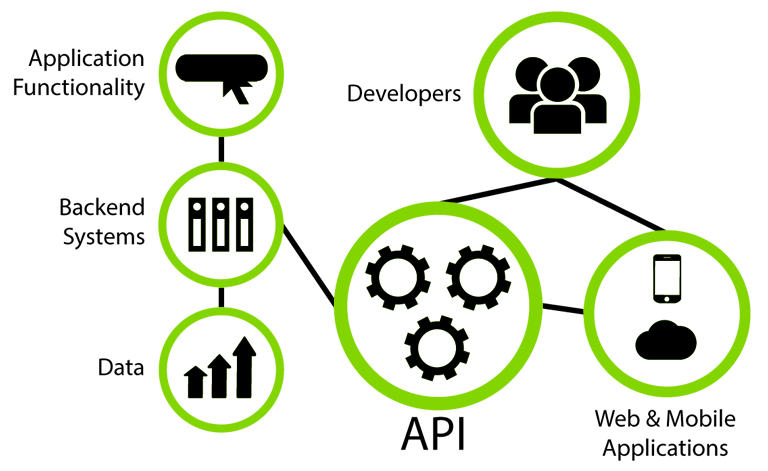 Integrate with your ERP, CRM or Accounting Software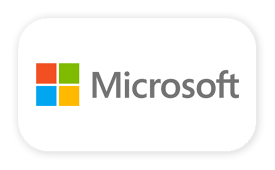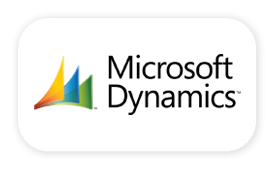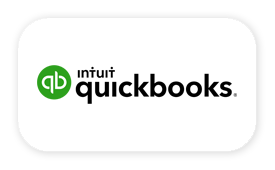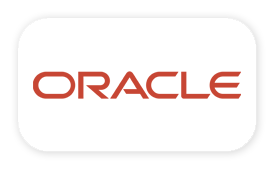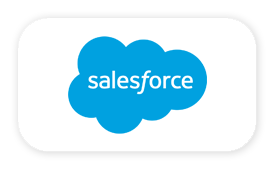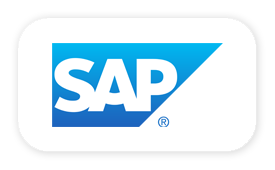 Reliable
Ally for Countless Prominent Brands!
An Exclusive Payment Portal Tailored Specifically for Visa Direct Transactions.
Our user-friendly interface streamlines the initiation of Visa Direct payment processing, providing a consolidated view of your finances and transactions and making the process effortless.
Effortlessly manage your transactions, track your account balances, access detailed reports and analytics, and gain valuable insights into user behavior.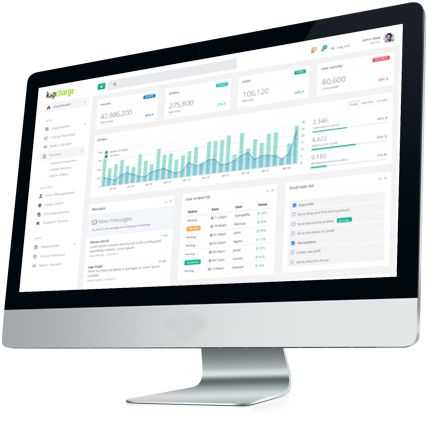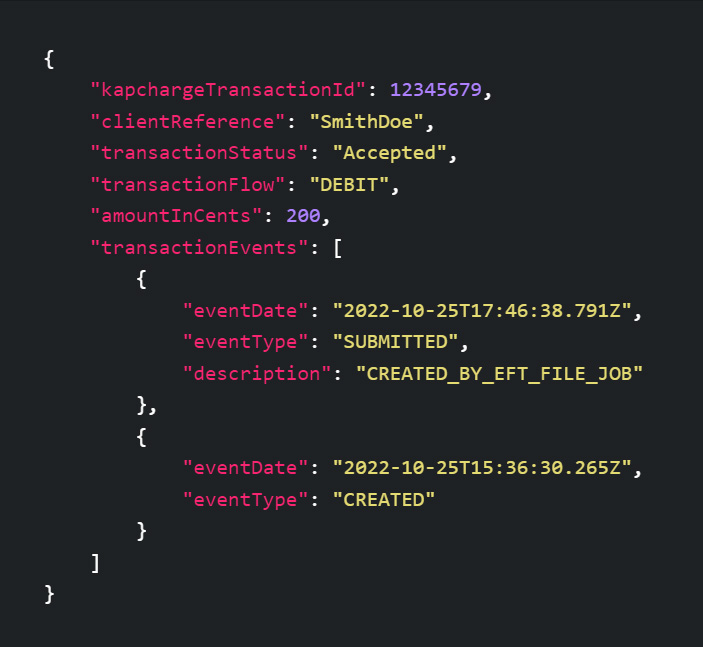 Unified API Solution that Encompasses All Essential Features within a Single Package.
Kapcharge's payment API offers an extensive range of available payment channels, providing a complete suite of options.
Our revolutionary API empowers you to leverage instant Visa Direct payments while incorporating pre-defined recipes customized to meet the specific needs of your industry.